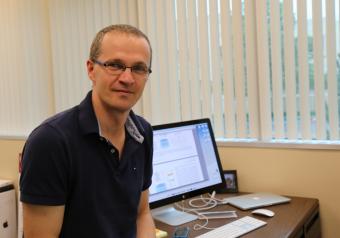 Vladan Stevanovic, Assistant Professor of Metallurgical and Materials Engineering at Colorado School of Mines and part of the CCAC, has received a National Science Foundation CAREER Award for work that could accelerate the discovery of new metastable materials.
Invaluable to our daily lives, metastable materials remain a bit of a mystery to scientists. These forms of matter are long-lived in environments and conditions at which, according to thermodynamics, they should spontaneously transform into more stable forms, like diamonds into graphite or glass into quartz.
Stevanovic will receive $521,376 over five years for his project, "Toward Rational Discovery and Design of Metastable Materials," which aims to enable rational and reliable discovery and design of new metastable materials.